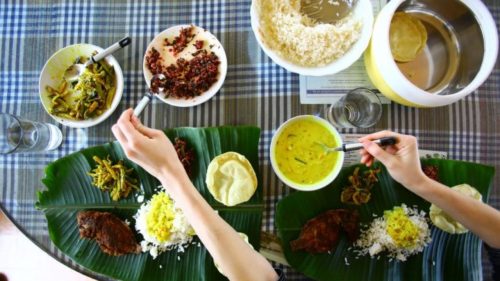 Food is an art that unites people from different sections of society. As the saying goes, a full tummy means a happy mind. Similarly, a lot of us dream of starting our own restaurant and contributing to this generous distribution of happiness. South Indian cuisine, specifically, has its own unique, cultural charm with a niche, yet diverse, customer base. In order to cater to this, it is vital to keep in mind the demands to be fulfilled.
How to Build a Good South Indian Restaurant:
Here's a step-by-step guide on building a good South Indian restaurant-
Location and Decor:
The success of a restaurant depends widely on its location. It needs to be accessible to customers, in plain sight and especially nearer to your niche customers. This will also depend widely on the money required to be in possession of the area. Following closely on its heels is the look of the restaurant. A South Indian Restaurant could have banana leaves as table mats or an open-air dosa stove.
Also Read: Best Tax Saving Practice For Restaurants
Arrange Capital:
Most restaurateurs fail at bringing their dreams to life due to a lack of funds. There are several schemes available now that aid you dreamers. There are several schemes for business loans provided by the government for the growth of medium, small and micro enterprises (MSME). Another such method is the Prime Minister's Rojgar Yojana (PMRY) loan. Under these schemes, Indifi offers a wide range of financial solutions. Short term business loans from Indifi don't underwrite loans with collateral. These loans are given based on your business transactions, enabling you to grow and expand.
Evaluate Costs:
A restaurant business requires a constant inflow of money, subject to sudden changes as and when required. You will need a team of staff, resources, and vendors, food and overhead costs, marketing, etc. These may change according to seasonal demand, such as during Onam there may be an increase in a rush. Line of credit, or overdraft facility, from Indifi, offers businesses a regular cash inflow. Restaurants cannot have a fixed capital. It will always be subject to change, based on the demand of the market at a period of time. Investing in the latest technology is also very strongly suggested for efficiency, cost management and low wastage of resources.
Also Read: 5 Tips For Running A Good Chinese Restaurant
Stellar Menu:
No restaurant planning can be complete without deciding on a sumptuous menu. You have to be unique if you have to make it big. Many restaurants make a big mistake of not focusing enough on the quality or variety of food made available in comparison to the décor. You have to strike a balance. Do you want to be a vegetarian South Indian restaurant or do you want to also serve the meat lovers? Do you want the regulars on the menu such as Dosa, Idli, and Upma or do you want to also have Chicken Chettinad and Jeera Idli, unique, South Indian delicacies?
Restaurant Licenses:
Don't forget to get your registrations done before you set up and start running your business. Restaurants require a variety of licenses and registrations to be done in order to avoid facing problems in the future. These include a Trade License from the Municipal Corporation, a license from the Food Safety and Standards Authority of India, GST registration, Professional Tax License, Business Registration among others. If you are hoping to offer liquor at your restaurant, definitely get a liquor license if you don't wish to swim in troubled waters.
Also Read: Consider 5 Easy Tips To Maintain Your Restaurant Business
Marketing:
A good advertisement can make the worst businesses have the biggest revenue turnover they can imagine. Marketing your business is mandatory if you want to gain any popularity. Save some of your capital in advertising, it will bring a lot of fortune for you.
Apply Finance For Restaurant Business
Conclusion
These are some of the guidelines that will ensure you have a good restaurant business. Indifi is a market leader, providing financial solutions for your dream businesses. They take your applications to multiple lenders and provide a safe and secure manner in which you can acquire a loan. You can also increase your funds by availing a Merchant Cash Advance loan from Indifi. The solution to restaurant business finances is none other than, Indifi. What are you waiting for? Apply for a loan today!