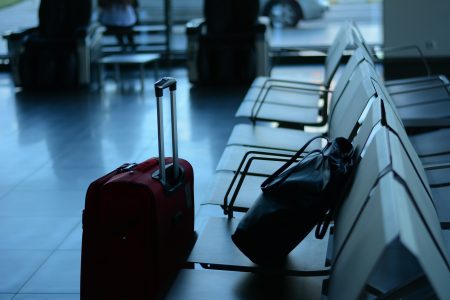 Technology plays an important role for businesses involved in the travel and tourism industry. From online booking to client communication, the rise of technology is truly transforming the travel sector. It can boost the client experience and efficiency of business operations. With tourists' behaviors and expectations changing over time, technology has helped travel businesses provide a greater experience. Travel firms are taking out business loans from digital lenders to develop their business and embracing different kinds of technologies for enhancing the client experience and other elements.
Also Read: Tips To Grow Your Travel Agency Business
Let's have a look at 7 emerging technology trends which are transforming the travel and tourism sector:
1. Recognition Technology
The high-end recognition technology incorporates retina scanning, facial recognition, fingerprint, and other biometric identification techniques. This technology has incredible potential for the travel industry. It helps identify a tourist's personality and collect his data. Moreover, it offers security and helps staff stay cautious for taking measures when needed. Ultimately, this technology is required for payment procedures as it can make authorization hassle-free and fast.
2. Internet of Things (IoT)
Internet of Things is one of the emerging travel technology trends that involve internet-based inter-connectivity between regular devices, enabling them to send and receive info. This technology can be utilized in hotel rooms to offer clients a device which connects everything from AC, heaters to the lights, enabling them to be controlled from a single place. In the meantime, in airports, luggage cases are installed using sensors which make passengers cautious when they pass by.
Also Read: Time For Offline Travel Agents To Influence Travel Space
3. Virtual Reality (VR)
VR offers a completely new experience for tourists globally. For instance, with the help of a 360-degree virtual video, tourists can encounter a surf adventure. Additionally, travel activity marketplaces are also utilizing the same technology for providing their users with a taste of adventure before they book any activity. Tourists also prefer it because this feature helps them make a detailed decision.
Also Read: 3 Reasons Why Travel Agencies Must Focus On Winning Corporate Clients
4. Drones
People prefer traveling and love to share their travel experiences with all. Cost-effective customer grade drones with cameras are very popular these days. Travelers capture different events or environment, affording sublime pictures and massive views easily and set travel targets for everybody who views it. With these drones, people go on a holiday and get amazing aerial shot of their adventures which no regular smartphone or camera could capture. And social media also plays a vital role in this procedure.
Also Read: 5 Things All Travel Agencies Should Do To Boost Their Business
5. Artificial Intelligence (AI)
AI is responsible for different emerging innovations and technologies in the travel industry. This technology classifies the industry into 3 prime categories: Robots, Travel Bots or Chatbots, and Machine Learning. Due to AI, operations which generally need human interference and lots of time for learning new skills can be easily automated, hence accelerating procedures, while boosting performance and quality, and reducing expenses.
Also Read: 5 Reasons For Travel Agencies To Seek Business Loans
6. Online Booking
Online booking in traveling has become popular these days. Now maximum bookings of traveling are made online, whether its tours, flights, accommodations, or other journey-associated activities. Tourists now have an ideal scope for analyzing an incredible variety of deals online and select the ones, which fulfill their expectations, choices, and requirements most. A professional travel operator offers clients to choose and reserve a tour online. An air company enables booking, buying and getting itinerary online. A hotelier offers the probability of room and additional booking facilities via its site.
Also Read: Top 5 Trends For Travel Agencies To Implement In 2019
7. Augmented Reality (AR)
This technology is the same as virtual reality but engages augmenting the real surroundings of an individual, instead of replacing them. A benefit of this tech trend is that it's less expensive than VR, with users needing just a mobile device that can access the internet. With graphical overlays, those in the travel sector can highly improve the client experience, offering clients precious info or even perfect entertainment. For example, applications can enable images to be augmented via effects and filters. Information regarding local destinations can also be showcased as a client points their mobile device at them, giving details at the accurate time that it's most appropriate.
Wrapping
These are few emerging tech trends transforming the travel sector as these accelerate the current growth of the sector. Many travel or tourism business owners are opting for digital strategies to make the most in the industry. Being a travel industry business leader, you know that it's important to keep pace with the rivals and even get benefits over some of them, enhancing simultaneously the robust client experience you provide your customers. Some tour companies also opt for a digital lending platform like Indifi to kickstart their businesses by taking out small business loans online. If you become aware and make use of the aforementioned technology trends, you can easily embed innovations in the services you provide.