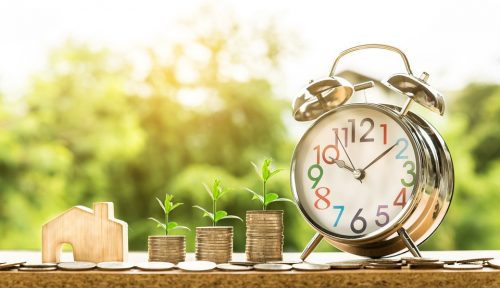 As an SME owner, you are probably rushed off your feet as the year draws to a close. The end of the calendar year is quite a busy time for small business owners. You are probably pressed for time — working on boosting your inventory to meet the demands of the holiday season, searching for the best gifts for your employees, clients, vendors, and partners, signing endless holiday cards and more.
With so much happening, the last thing most business owners do during the end of the year is — review and plan for the next year. Yet, this is the best time to ensure that your business ends the year on a healthy fiscal note.
Here are the best ways to manage your cash flow during this busy time of the year, so that you end the year on a financial high and get a head-start for the New Year.
1. Scrutinize And Review Your Financial Reports For The Year
How has your business performed this year, financially? Understanding your financial performance is essential to get your goals and objectives on track for the New Year. Work with your accounting team to find out all the relevant financial reports for your business. Get together with your core team to walk through the reports minutely.
Make a list of all that worked and that didn't work for your business this year. Do you notice any major gaps in your cash flow patterns? Was your business stuck up due to inadequate cash flow at any time of the year? Find out the reasons for this and try to come up with smart ways to overcome these problems in the coming year.
2. Settle Outstanding Dues
Do you have plenty of outstanding bills? Will it impact your tax returns and other finances if you carry them on to the next year? If yes, try to clear all outstanding bills before the end of the year. If taking funds to settle outstanding bills from your day-to-day cash flow is not possible, consider availing a business loan.
Unlike traditional banks that offer only term loans, check out digital lending platforms like Indifi, that offer a wide variety of specific business loans like a line of credit, merchant cash advance and invoice discounting — to address your specific fund requirements.
Check out the different types of specialized business loans available, and choose the right one that meets your specific requirements.
Also Read: Data Beyond Tax Returns: Time To Use Aggregator Platforms To Estimate SMEs Strength
3. Make Purchases To Boost Your Inventory
Does your business see a seasonal spike in sales during this time of the year? If yes, then it's essential that you boost your inventory to make the most of the sales spikes, during the holiday season.
Apart from inventory, make sure to purchase other equipment needed for your business, by making use of the various holiday deals and sales going on. For instance, if you come across a great sale for printers and other office supplies that you need, then you get a better deal by stocking up on the required office supplies for next year, right now.
Purchase supplies and upgrade equipment in advance, so that you are all set for the New Year.
Finally, Start Preparing For The New Year
As holiday sales wind down, you get a few days of quiet and rest at the end of December. Use this period, to prepare your plans, goals, and objectives for the next year. Set up the annual budget for your business and get a head-start on your competitors by outlining your goals and plans for the next year, before 2018 comes to a close.
Getting your cash flow and finances organized now will help you stay ahead in the New Year!